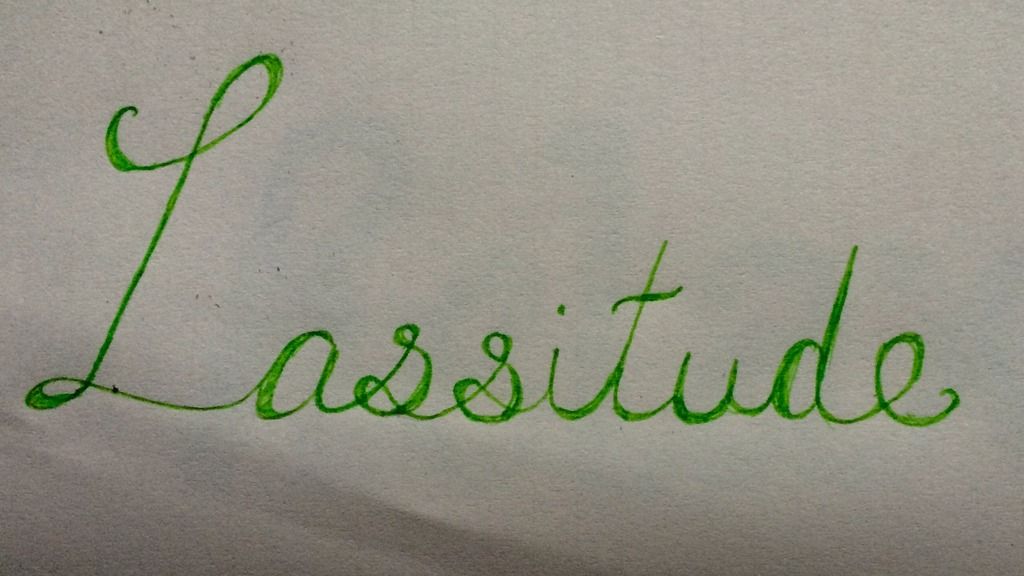 I seem to have lost my blogging mojo a bit at the moment. My word was actually going to be mojo, but it turns out it doesn't mean what I thought it meant -
drugs
and
magic powers
apparently, I'd always thought it was synonymous with motivation, so instead went for lassitude, which isn't something I particularly bandy around in everyday conversation but I did like the sound of it.
I realise comparison is the thief of joy, and that I do have perfectionist tendencies, but I'm feeling a bit lost with this little space of mine. So many other people out there seem to be doing it better, either more professionally, or with more personality. My bloglovin feed has been filled with events like
blogtacular
and t
he sisterhood camp
which look marvellous but also seem a world away to me, pottering about taking pictures on my phone and doodling with my felt tip pens. I've spotted beautifully talented people like
Jane
and
Sarah
drawing incredible images, and while I'm in awe of their talent, I also feel immensely amateur with my creased doodles. I shared my garden post with
Gillian
but felt I had to apologise for my photography, and then there are people who write so beautifully like
Megan
, and who always make me smile with their posts like
Tess
.
I have so much I want to write about, and feel that time is my enemy at the moment. I was away from home three days again this week, and free time with The Husband and family is feeling like a precious commodity. I've actually unfollowed a few blogs from my feed this evening, as spending so many hours of a Friday night reading through 200+ posts each week was feeling a bit like a chore. I want to be proud of this little place and at the moment it feels like I'm coming and doing the bare minimum. I can't promise to be better any time soon, and I am very conscious of sending this maudlin post out into the ether, especially after (the other)
Sarah's
blog. I don't want to be a drain!! I want people to look forward to visiting, and enjoy what I write, and I also want to enjoy it myself. I have always been adamant that blogging was something I chose to spend my time on, and so I should only do it as long as it was fun. I do think that I've just been a bit that way out recently, I've taken a break from running after the 5k, and am feeling generally a bit unproductive, so I've no doubts things will right themselves soon.
In the meantime, hopefully by sharing with you some of the lovely blogs I enjoy, and that I look forward to visiting, I can be a radiator by association! And for the future, there is the promise to keep trying, and the best of good intentions.