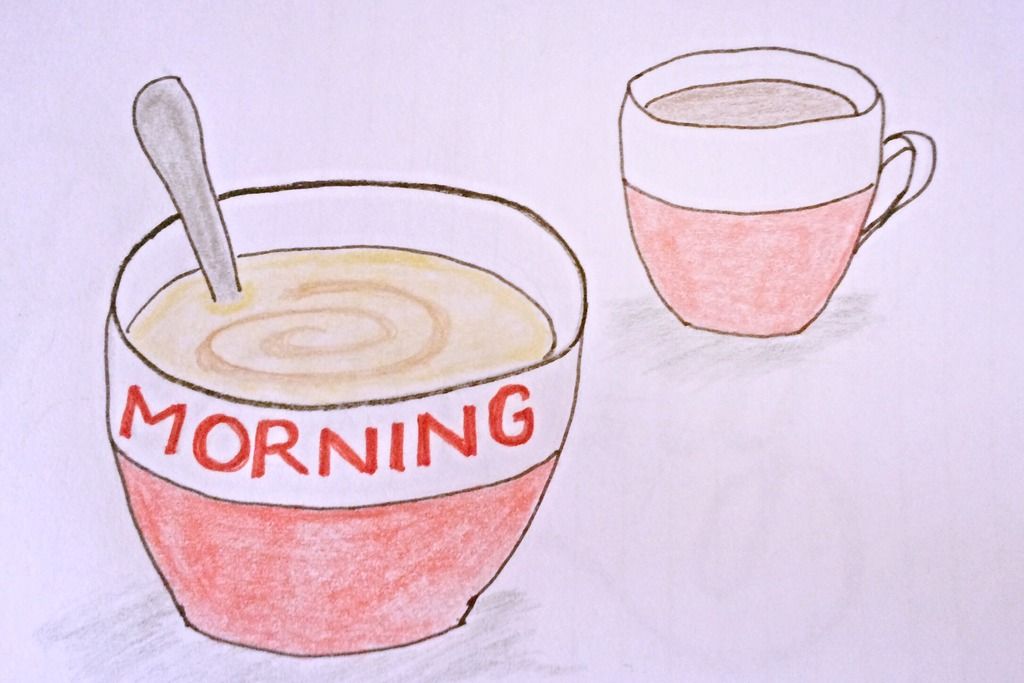 I realise we have been here
before
. I realise it didn't
end well
. For now, though, I'm thinking positive. I'm in the midst of my second attempt of a month of early starts, as
one of my things
to do before thirty. So far, so good, five days in a row of being up at 6 am.
It has made a massive difference to the week. I have been in work early, and therefore finished earlier, so the evenings felt longer. I did my run before I started work this morning, as I was working from home, and it meant that once I finished work for the weekend I could concentrate on this post, and then I will be getting ready for a meal with my mum and some friends tonight.
I have made lunch each day, and had breakfast. In once particularly saccharine display The Husband and I decided we would have breakfast together on Thursday morning before work (this never happens). Not by itself too bad, except for the fact that we decided to (can't quite believe I'm writing this) declare ourselves porridge pals for the occasion. We don't get out much it's fair to say.
I've got things, actual useful things, done in the morning before work, and even wore a necklace for the first time in years because I had time to lift one out. Usually I just about manage to wear clothes. The evenings have felt less rushed too. On Monday, I got home, did the ironing, and still felt like I had some evening left to enjoy.
The blue skies have helped, although they have been intermittent, to make the mornings seem even cheerier. Can't honestly say I'd be so positive about the month of early starts if we were in early December. For the moment, though, it's been a positive change, and while I'm not naive that 6am on a Saturday feels somehow much earlier than 6am on a weekday, we'll see if I keep this word going for more than a week.